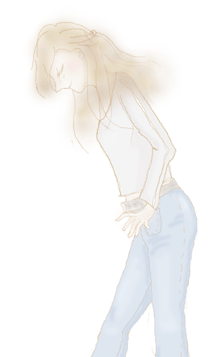 I still have some potetial. You, too!
It's not necessary for us to go negative.
Because If we could gather up our incentive
which is scattered somewhere or other,
the prospect for our future is not bad at all.
It is so natural that we feel blue sometimes,
because I believe that there should be a hope
as much as we regret.
Buds swell with the hope.
まだまだ、わたしは発展途上。
あなたもそう。
後ろを向くことないでしょ。
散らばるやる気をかき集めれば
これが結構いけるもの。
ブルーになるのは仕方がないの。
後悔するだけ次があるもの。
つぼみはちゃんとふくらむから。