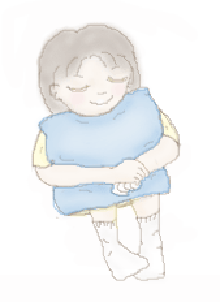 I remember the moment when I find snow
falling from the grey sky in my childhood.
The snow in Tokyo melts so fast but still
it puts me in a merry mood.
I can go back then anytime closing my eyes....
"Look!"
The snow starts to fall lightly...
that makes my heart jump.
I am looking on in amazement
as It gets heavier and heavier.
"It's like dusts, isn't it?", I say.
The snow vanishs into a drop of water
soon after it gets to my palm.
I imagine it managed to get to the ground
somehow holding its own without melting.
"You made it through, Snowflakes!" I whisper.
あっ、
ちらほら舞う雪に、心がコロコロ躍る。
あれよあれよという間に、どしゃどしゃ落ちてくる。
上を見上げて、「ゴミみたい」って言う。
手のひらで、力なく消える雪。
かろうじて、ゴミのまんま地上に落ちる雪。
「やったね!」と囁く。