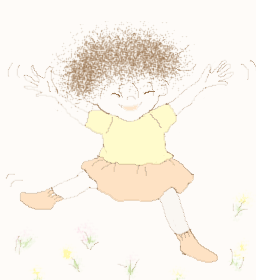 When you find something you can go crazy for,
you go for it.
You spark the idea from one minute to the next
and look forward to a rosy future.
As time goes by, you happen to find
a trail in the closet that you put it
behind and brings you back to memory.
You smile to yourself remembering the time
when you were really wropped up doing it.
夢中になれるものを見つけたら、
もう楽しくてたまらないの。
アイデアが泉のようにあふれ出て、
ばら色の未来を夢見ちゃう。

やがて時が過ぎ、ふと押入れで、
忘れ去られた思い出のかけらを見つけるの。
ずいぶん夢中だったなって、
思い出すとおかしいの。