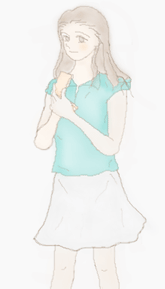 It's been a while since I felt this tension
with work piling up.
Hopefully I'd like to enjoy this fluttery moment,
but I have a lot on my mind,
and that gives me no peace.
Let's say I had someone to share this feeling.
That would be much better.
But actually I have only myself to rely on.
I feel somewhat disconsolate.
仕事が増えて、久しぶりの緊張感。
できれば楽しみたいのだけれど、
いろんなことが気になって、
心が休まるときがない。
たとえばせめてもうひとり、
同志がいればいいのにな。
頼れるものは自分だけ。
ちょっとさびしい気がするな。