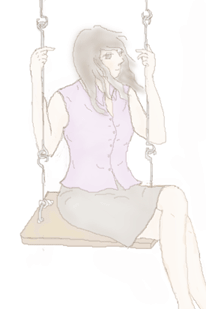 I'm in the sweet breeze.
While swaying in the wind,
I feel as if the whole thing
such as the hunger, hatred and betrayal
in this world were a bad dream.
Is this peace standing on someone's grief?
Please tell me.
Is this wind breezing in the faraway
foreign land just the same?
風が優しい。
こうして風を感じてるとね、
世の中の飢えや憎しみや裏切りなんて
みんなまるで、でたらめのようよ。
この幸せは誰かの悲しみに
依存しているのだろうか・・・。
教えて欲しい。
遠い異国の地にも、
この風は吹いているんだろうか・・・。